How to get healthier without spending a small fortune on multiple supplements
Learn what to look for in your supplements to make sure you're not being cheated
"Getting all your nutrients from diet alone…is really hard"
We're busier and more stressed than ever.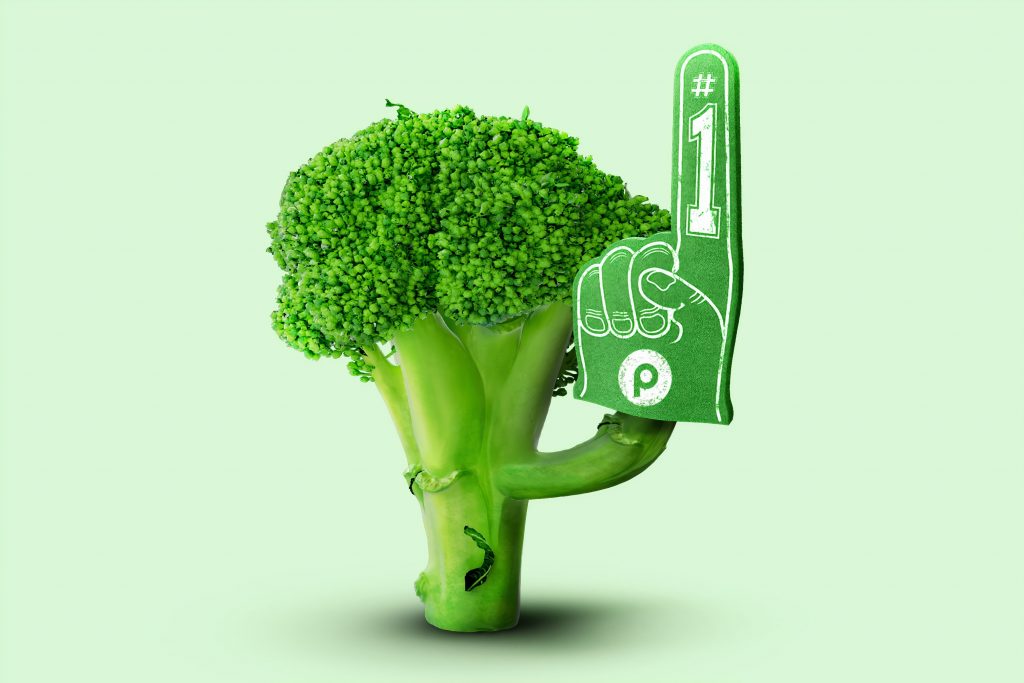 Which means sometimes you skip breakfast, or don't eat the "right way". And that's a problem! But it's not the only problem…
Even if you managed to eat perfectly (think 10 servings of fruits and vegetables)…you'd still miss key nutrients.
And missing key nutrients can cause everything from low energy, to a weakened immune system…to life threatening diseases and conditions later in life.
Why are 10 servings of fruits and vegetables not enough?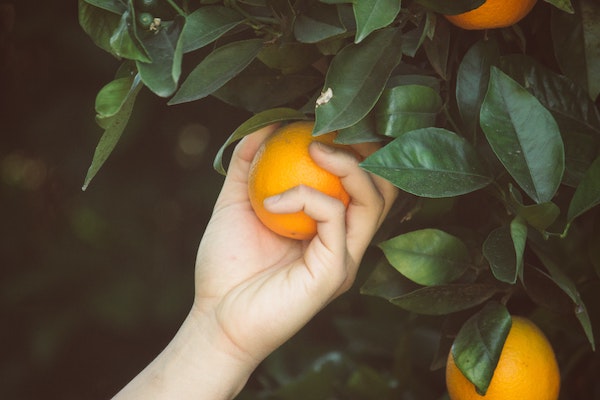 Fruits and vegetables today aren't like the ones your grandparents ate.
Back in 1951, farms used traditional farming practices. They used crop rotation to protect and enrich the soil. They grew heirloom varieties of fruits and vegetables. And then picked them at peak ripeness.
Today, most of the fruits and vegetables available are grown on large, industrial farms.
These large farms suffer from soil depletion. They use pesticides and agrichemicals that are known to be harmful to your body. And then they pick everything long before it's ripe, so it can survive the 3000 mile journey to your store shelves.
…study, after study, after study (including those from the USDA) have shown frightening declines in many essential vitamins and minerals (like B vitamins, vitamins C and E, zinc, magnesium and so many more).3
And lower levels of vitamins and minerals in food, mean that you have to eat A LOT more – just to get the nutrients you need.
Super supplements to save the day
But how can you tell the "good" from the "harmful"?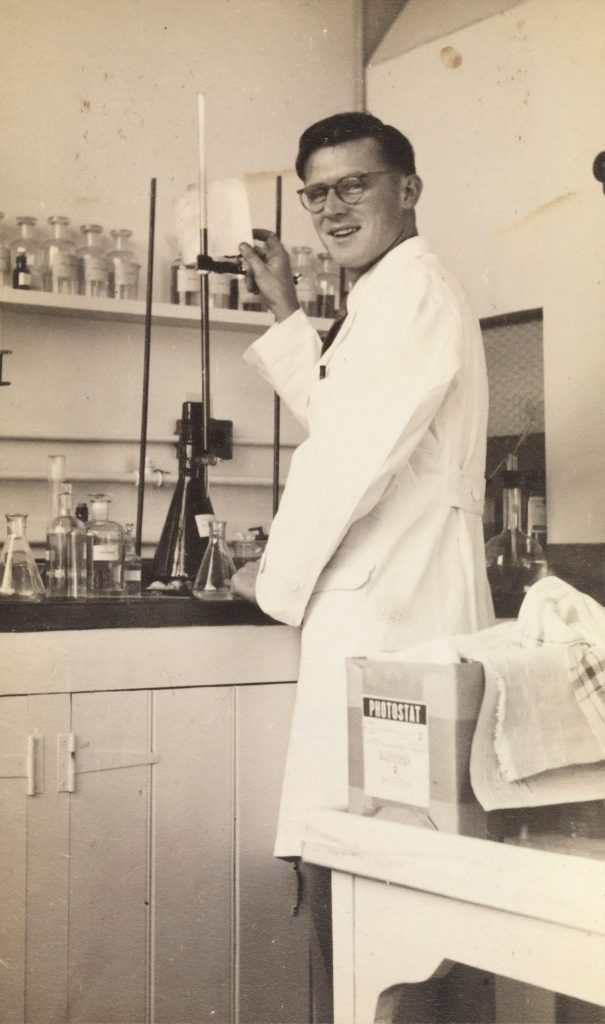 The sad fact is that a lot of multivitamin pills are created in a lab…from fossil fuels like coal tar and acetylene gas.
And perhaps unsurprisingly, that's not good for you. In fact several studies (one by Dr. Howard Sesso from Harvard University, and another by Dr. Larry Appel, M.D., director of the Johns Hopkins Welch Center for Prevention, Epidemiology, and Clinical Research) have shown that taking lab created vitamins are, at best, worthless…and may actually do real harm to your health.
How bad? Issues such as a toxic build-up of metals like copper and iron in your liver, heart, and brain…increasing your risk of dementia, cancer, and heart disease.
But don't worry, keep reading and we'll show you how you can tell using only their own label.
And what about superfood powders? After all, they're made from real foods. And not just any old foods, but superfoods.
Most superfood powders are designed with profit in mind, rather than health. And use the same lab-created vitamins in their formulas.

So, how can you spot when a supplement is using lab-made vitamins
In the USA – they HAVE to show it on the label. For any supplement using a lab created vitamin, they MUST be listed like this: Vitamin A (as beta-carotene)…the parentheses meaning that the vitamin was created in a lab and isn't from naturally occurring nutrients.
You can understand why lab created vitamins end up in multivitamins pills. But why do superfood powders need to add lab created vitamins?
Though many powders add a "touch" of great ingredients…most of the powder is made from cheap "fillers". Like wheatgrass powder (wheatgrass juice powder is the high quality ingredient), lecithin, or apple powder.
So, those superfood powders are either very low in nutrients (again, check the label to see), or they need to put lab created vitamins in to make up for the fact they've used low quantities of the genuinely good ingredients.
To check what fillers are being used – again, you can check the label! In the USA – all labels have to list their ingredients in order of quantity. So if you see those fillers listed in the first 3 or 4 ingredients – you'll know the powder is filled with the cheap stuff.
Not all supplements are created equally.
Introducing Vitaforce: a superfood powder made from Mother Nature's best
NO LAB-MADE VITAMINS. NO FILLER INGREDIENTS. ONLY THE BEST INGREDIENTS COMBINED IN ONE EASY SCOOP.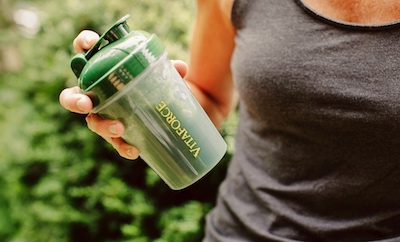 We searched high (like the highest altitude organic farm in the world in Tibet) and low (like the depths of Iceland's cold ocean waters) to find the best ingredients that Earth has to offer.
We hand-selected family farms from around the world. Worked with them to ensure that ingredients were picked at peak ripeness. And immediately freeze dried to lock in the nutrients so there could be no loss of goodness.
Then we mixed them all up in a recipe that ensures nutrients are in the perfect proportion – not too much, and not too little. But just right. All backed by the latest research.
Finally, we tasted, adjusted, tasted and adjusted again…
…to make sure our recipe tastes great (so you look forward to drinking your superfood drink every day). And gives you more energy, better concentration, and helps you protect your body day-in and day-out.
Vitaforce is the 100% natural superfood powder made only from premium ingredients.
Vitaforce was created to:

Reverse the harmful effects of lab-made minerals and vitamins. Using cruciferous vegetables and supergreens to activate phase 2 enzymes which detoxify and strengthen your liver. Allowing your body to heal itself and putting your health back under your control.

Balance your immune system all year around. We include immune balancing rich whole food vitamin sources of C and D, and zinc, along with polyphenols, probiotics and prebiotics. Helping to minimize those down days you can't afford and keeping your kids safer from playground bugs and viruses.

Maintain a healthy digestive tract. Through a combination of powerful probiotic strains, a hefty dose of prebiotics, and whole berries rich in polyphenols. Helping to prevent constipation, bloating, or stomach pains.

Prevent premature aging, dull skin, lackluster hair, and fragile nails. Using citrus fruits to increase collagen production, berries for antioxidant protection, as well as building blocks like carotenoids, vitamins A, B-complex, C, E, biotin, silica, and so much more. Think shiny hair, glowing skin, and constant questions from friends about what you've been doing differently.

Provide nutritional support for healthy blood sugar levels. By combining blood sugar managing nutrients in whole food form, like chromium, magnesium, prebiotic fibers and vitamin D, along with berry polyphenols and protective carotenoids. Meaning less damage to organs, nerves, and blood vessels.

Concentrate for longer and with more ease. By including the right probiotics and prebiotics, and whole food nutrients like lutein and zeaxanthin, resveratrol, vitamin K and quercetin. Think you…only smarter. At work or just helping your kids with their homework.

Support for your bones with whole food calcium, magnesium, vitamins D and K, probiotics and prebiotics, polyphenols, along with over 70 trace minerals, and bone building greens like kale and collard greens. So you can tackle that next challenge or just play with your kids or your grandkids without the same fears about getting hurt.

Fight inflammation throughout your entire body with cruciferous vegetables, berries, leafy greens, whole food nutrients like vitamins C and D, minerals, and coenzyme Q10. Even if you don't eat perfectly, are stressed at work, or aren't able to exercise as much as you might want.
What our customers love about taking Vitaforce
Martina.
Verified Buyer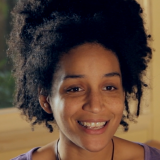 Margaret S.
Verified Buyer
"I have used this product for years and it has helped me boost my immune system and makes me feel confident that I am feeding my body all the correct nutrients."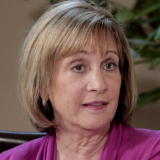 Wenda D.
Verified Buyer
"I'm a grandmother now, and VITAFORCE helps power me through my work day, and I still have enough energy left to play with my grandkids." (Individual results may vary)
For more customer reviews – go here.
To get all of the nutrients in 1 scoop of Vitaforce…you'd need to eat
Vitamin A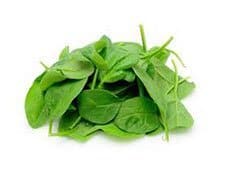 Vitamin C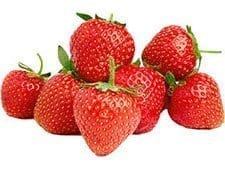 Vitamin D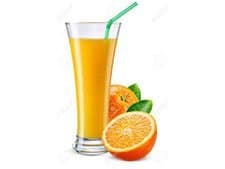 Thiamin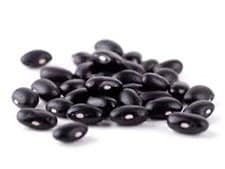 Riboflavin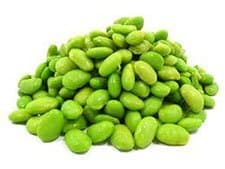 Vitamin B6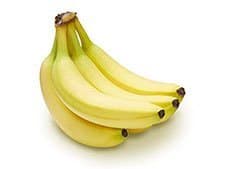 Folate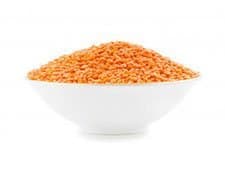 Vitamin B12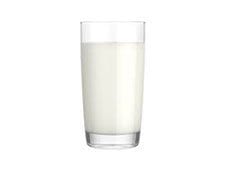 Biotin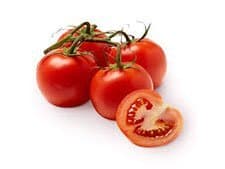 Pantothenic Acid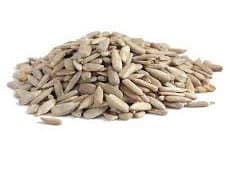 Calcium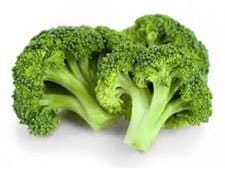 Iodine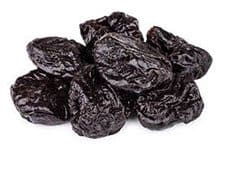 Magnesium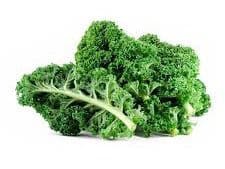 Zinc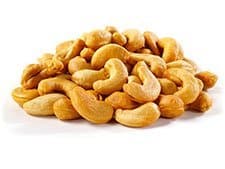 Selenium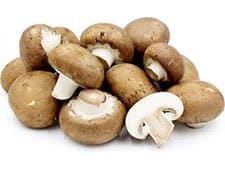 Chromium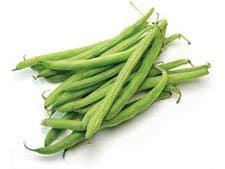 Molybdenum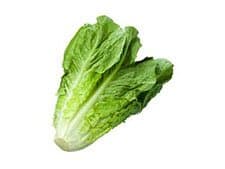 Probiotics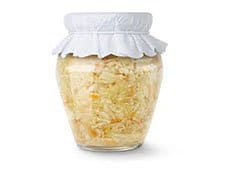 Prebiotics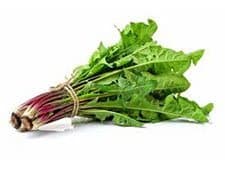 And then you'd need to make sure you sourced each ingredient from small family farms. And check that each one is: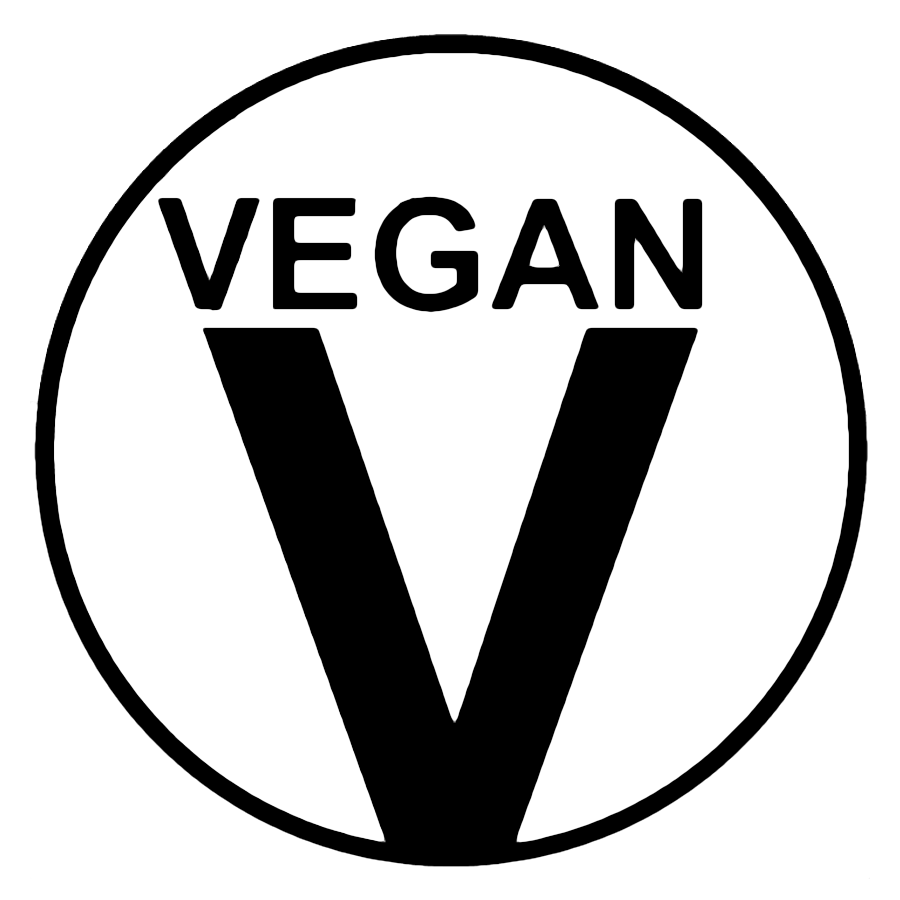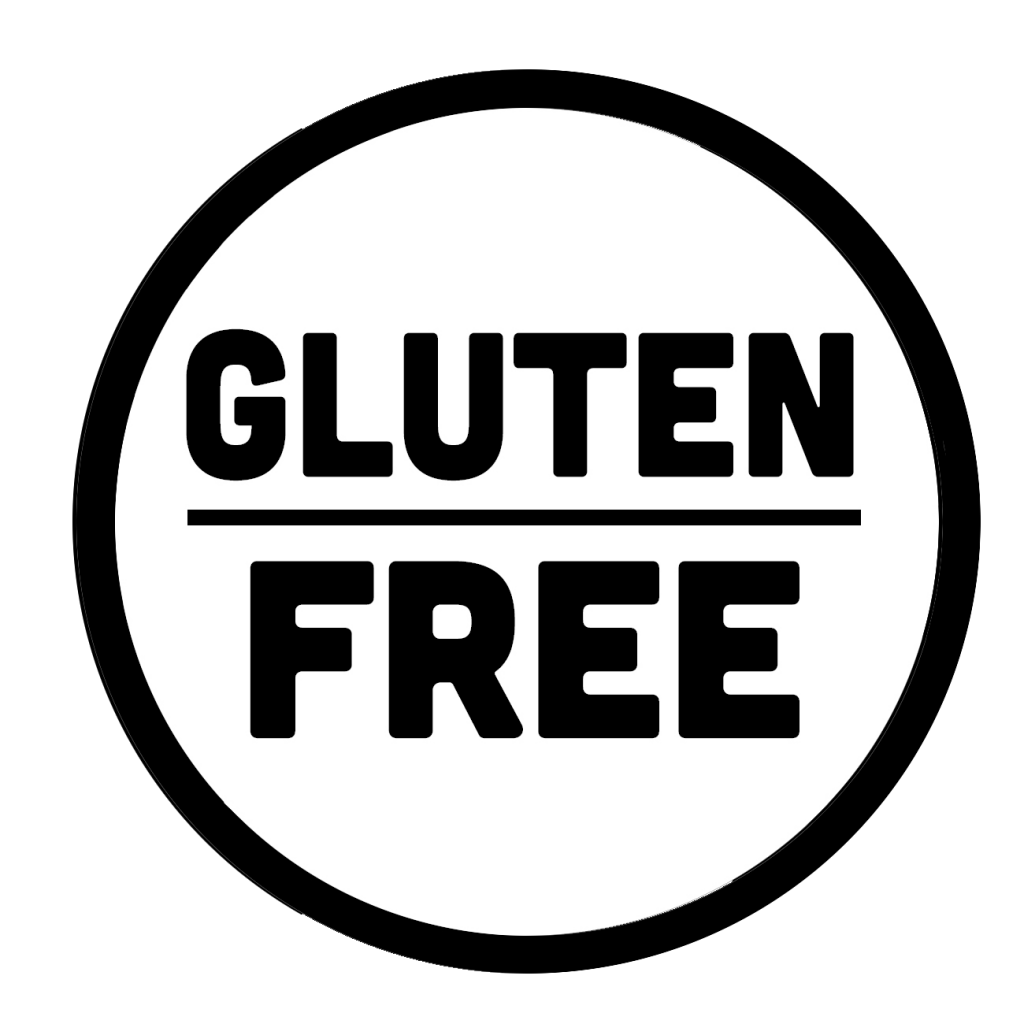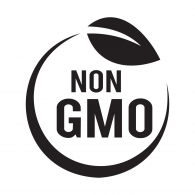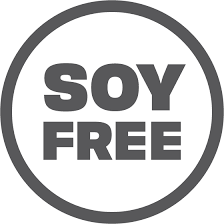 Finally, you'd need 3rd party laboratory testing for purity and safety: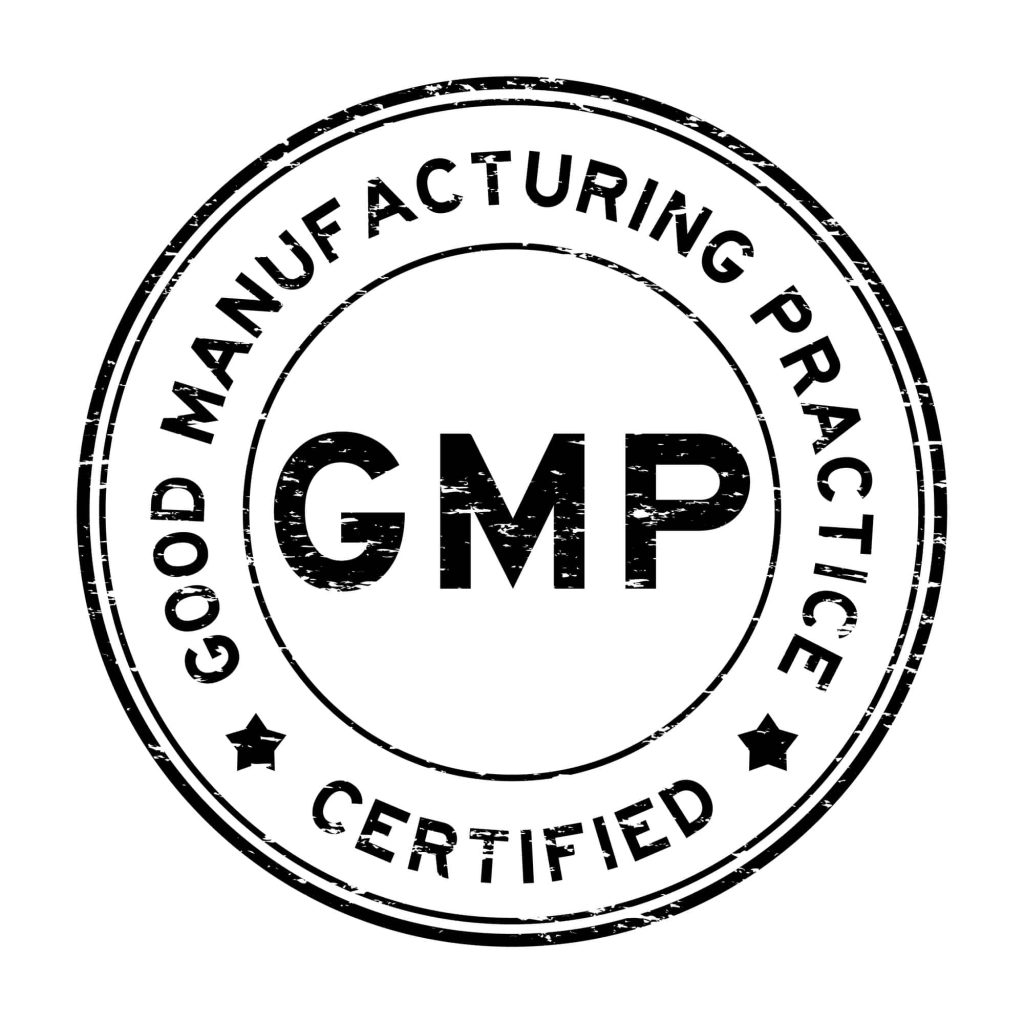 Each of our ingredients is tested in independent 3rd party labs according to the FDA's Good Manufacturing Practices (GMP) standards.
…And then tested again when it's mixed together, which is why we wear our CGMP badge with pride.
But there's more…
In California, there's a law called "Prop 65". The strictest guidelines in the USA for regulating heavy metals in nutritional supplements. These standards are so strict that a typical lunchtime salad doesn't pass them…
We're REALLY proud to say that Vitaforce passes the Prop 65 guidelines…all because of the purity of our ingredients.
For all the juicy details on the amazing foods in Vitaforce – you can read more here.
Vitaforce: Supplement facts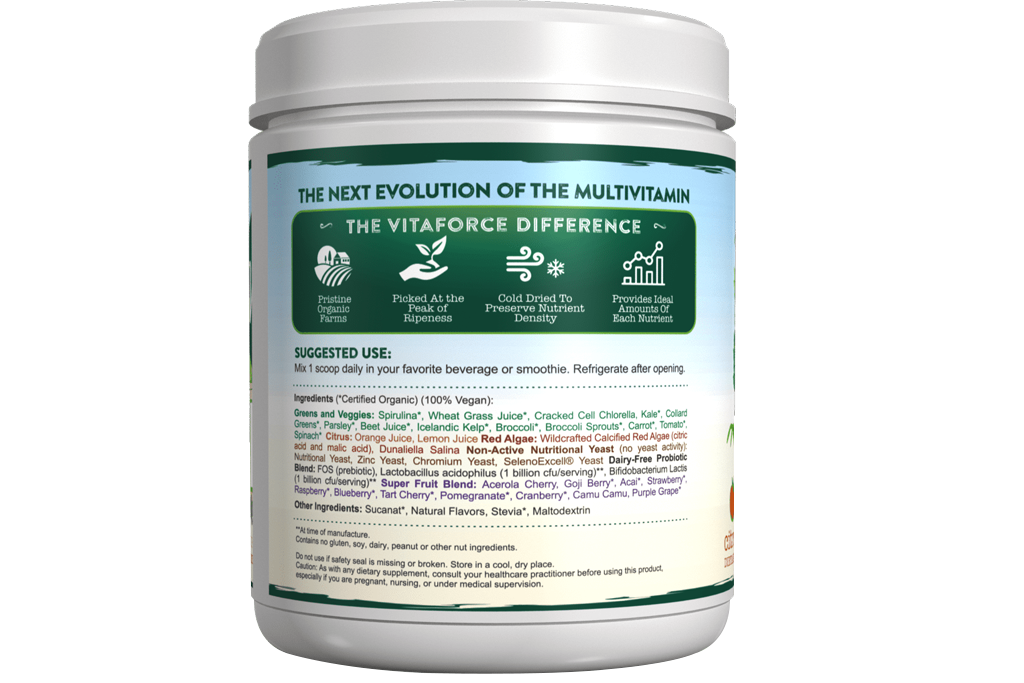 30 servings per bottle
1 scoop per day
Provides ALL your essential daily nutrients
Light, tasty citrus flavor
Mix one scoop in water, juice, milk or a smoothie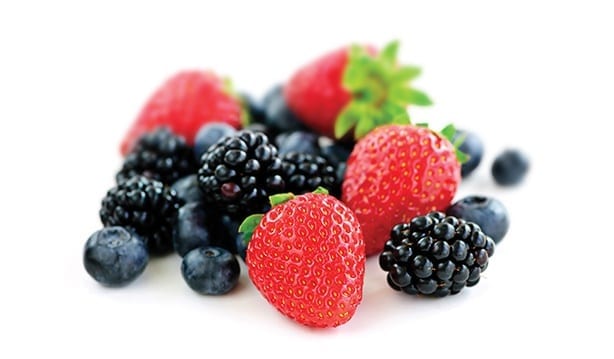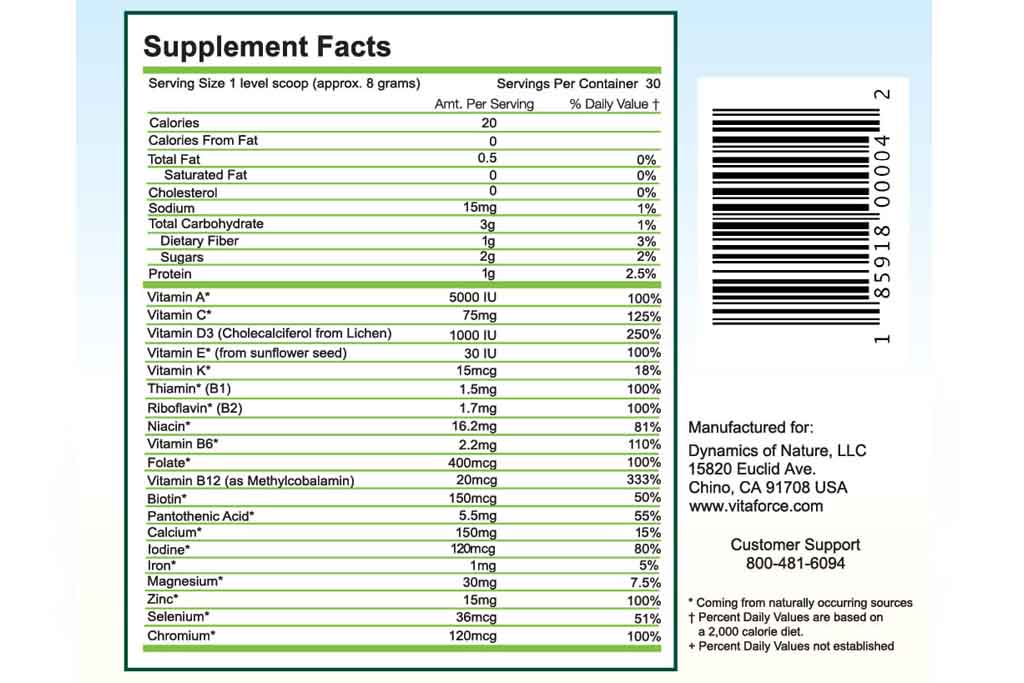 What else do we take into account when choosing our suppliers?
We're committed to using the best ingredients. But also to supporting the amazing suppliers who are the lifeblood of Vitaforce.
We ensure that all our suppliers pay fair wages and are ecologically responsible…whether they're from the United States, Canada, the Amazon Rainforest or from the highest altitude organic farm in the world in Tibet.
We Couldn't Say it Any Better than the People Whose Lives Are Affected Everyday
Just one example, is our premium Acerola cherries from a cooperative on the outskirts of the Amazon Rainforest. The Duas Rodas cooperative is changing the lives of many local farmers:
Dear Vitaforce,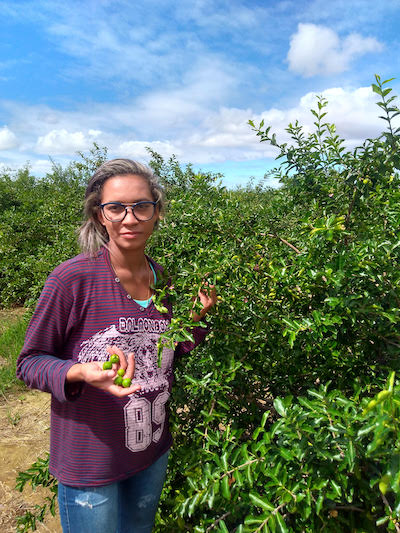 "My life and my family's lives were completely changed after the Cooperative recommended us to you for growing Acerola cherries. My husband and I handle the product with great care and the Cooperative's help makes all the difference in our business. We learned Good Farming Practices that are essential to assure an excellent harvest to meet Vitaforce's standards."
"We're proud of how far we've come and are very happy with our accomplishments. Everything is working out so well that we were able to save enough money to buy our own motor to pump water from the river and irrigate our plantation, as well as build our own shed and realize our dream of home ownership for us and our little daughter. We're planning to expand our plantation and very soon we will be able to buy a car."
With Great Appreciation,
–Ranielle
Why Vitaforce is risk free for you to try
Our 90-Day Virtuous Vitaforce Guarantee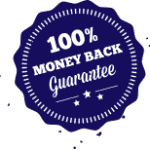 We're sure you're going to love Vitaforce. For you and for your family. You'll love the feeling of new found energy, longer concentration, and a strengthened immune system. But if you don't, we'll give you a prompt refund of the full purchase price. No questions asked.
With our 90 day industry leading guarantee, you're in safe hands.
Even more of what our customers love about Vitaforce
Christina H.
Verified Buyer
Dom B.
Verified Buyer
Justin B.
Verified Buyer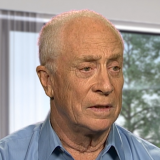 Richard F.
Verified Buyer
"I love how amazing it makes me feel, but my favorite part is the taste. It's so delicious and refreshing."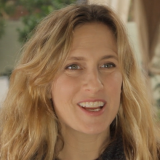 Zaki H.
Verified Buyer
"I used to take pills of calcium, vitamin C, antioxidants and a whole host of other ones….but I really hate pills. With VITAFORCE, it's so easy, I just take one scoop a day and I'm done."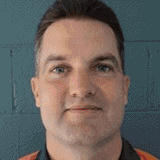 David P.
Verified Buyer
"Vitaforce truly is the best Green Superfood Powder that I have ever tried! It tastes of citrus…not of saw dust like some of the others."
A few other questions our customers have had
What are the essential nutrients I need each day?
Experts used to think that the only essential nutrients you need each day were your daily vitamins and minerals. Nutritional science has come a long way, and now the experts recognize that for optimal health, there are thousands of essential nutrients, called foundational nutrients, found naturally in fruits and vegetables — things like vitamins and minerals, but also trace minerals, phytonutrients, antioxidants, probiotics, prebiotics and support enzymes, among hundreds of other health promoting "support nutrients" found naturally in plant foods like vegetables and fruits.
It's simple. You can either put a scoop in 6 to 8 ounces of water or your favorite beverage, and stir. Or, pour it all into a shaker cup and shake. It mixes quickly and easily. Some of our customers like to make a morning smoothie or fresh juice – just add VITAFORCE to power up your morning drink into a supercharged, essential nutrient drink.
If I take VITAFORCE do I need to take any other nutritional supplements?
VITAFORCE is designed to replace and improve upon most of your other dietary supplements – including multivitamin and multimineral pills, green superfood powders, antioxidant pills, probiotic and prebiotic supplements, bone health pills and hair, skin and nail supplements. VITAFORCE makes your life simple – and saves you money!
How does VITAFORCE taste?
VITAFORCE is actually delicious and refreshing. It has a light citrus flavor and tastes good even in plain water. For a real treat, our favorite way to take VITAFORCE is to mix one scoop of VITAFORCE into a glass of milk or a milk alternative (our favorite is almond milk). It's a great way to satisfy that sweet tooth in the healthiest way possible.
Is everything in VITAFORCE organic?
Most of the ingredients in VITAFORCE are organic, but not all. "Organic" does not always mean high quality, unfortunately – we look for the best ingredients whether they are certified organic or not. For example, our chlorella is the cleanest and highest quality in the world, but it is not certified organic. All the "organic" chlorella currently produced in the world comes out of China, and is nutritionally inferior and potentially dangerous to your health. All the ingredients in VITAFORCE are pesticide free.
Does VITAFORCE need to be refrigerated?
VITAFORCE is shelf stable for two years. While we recommend refrigerating it once you open the bottle, refrigeration is not absolutely necessary.
How often should I take VITAFORCE?
Generally speaking, we recommend one scoop per day to get all your essential nutrients. If you believe you are very low in nutrients, or if you feel under the weather, you can take two scoops spaced throughout the day to really supercharge your body's nutrient reserves and defenses.
Should I stop taking VITAFORCE if I notice improvements?
No, since your body needs a daily supply of all those essential nutrients, we highly recommend that for optimal nutrient levels, you take one scoop of VITAFORCE daily as suggested.
Are there any side effects with taking VITAFORCE?
VITAFORCE is made up of fruits, vegetables and superfoods so it should be well tolerated by most everyone. It also contains no common allergens – it is free of dairy, soy, nuts, gluten and corn. As with any supplement, if any severe adverse reaction occurs, discontinue use and consult a health care professional.
How fast will VITAFORCE work for me?
Individual results may vary. Some users may see results quicker than others, however the benefits of VITAFORCE are cumulative over time, and works best when taken daily. But even with the very first scoop, VITAFORCE immediately starts to benefit your health in so many different ways. Take one scoop daily to address all your essential nutrient needs!
Will VITAFORCE conflict with my medication?
Although there are no known reported conflicts from taking VITAFORCE, as with any dietary ingredient, it is always suggested you seek advice from a health care professional if you have concerns about the medications you take.
Still got questions?
Why not speak with our CEO – and ask?
We LOVE questions.
…even if it's not about Vitaforce and it's just a supplement related question.
We're available. How?
OR join our CEO Josh Malin on his weekly Facebook lives (every Wednesday from 5pm PST).
Ask him questions live in the chat or submit your questions ahead of time here: support@dynamicsofnature.com.
References
Click here to see all the scientific references on this page
Fulgoni VL 3rd, Keast DR, Bailey RL, Dwyer J. Foods, fortificants, and supplements: Where do Americans get their nutrients?. J Nutr. 2011;141(10):1847‐1854. doi:10.3945/jn.111.142257;
J Am Coll Nutr . 2004 Dec;23(6):669-82. doi: 10.1080/07315724.2004.10719409.; Historical changes in the mineral content of fruit and vegetables. AB Mayer, British Food Journal 1997 99(6) 207-211;
National Center for Health Statistics (NCHS). 2008. National Health and Nutrition Examination Survey Data 2005-2006. Hyattsville, MD: U.S. Department of Health and Human Services, Centers for Disease Control and Prevention;
Péter S, Eggersdorfer M, van Asselt D, et al. Selected nutrients and their implications for health and disease across the lifespan: a roadmap. Nutrients. 2014;6(12):6076-6094. Published 2014 Dec 22. doi:10.3390/nu6126076);
Lobo V, Patil A, Phatak A, Chandra N. Free radicals, antioxidants and functional foods: Impact on human health. Pharmacogn Rev. 2010;4(8):118-126. doi:10.4103/0973-7847.70902);
Get healthier with 1 scoop of Vitaforce per day for less than the price of a daily cup of coffee.
From $1.33 – $2.33 per day (depending on package bought)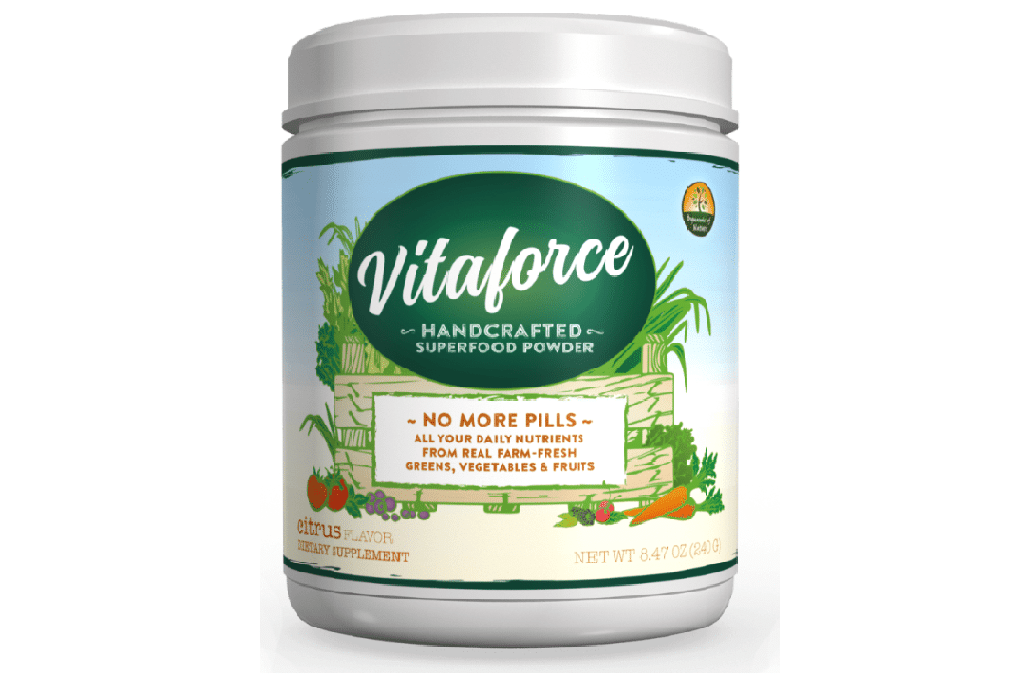 1 BOTTLE
3 BOTTLES
6 BOTTLES
Subscribe & Save (60% off regular price)
Change or Cancel Anytime
---
One Time Purchase (31.25% off regular price)